Rotational Moulding Machine Supplier in South Africa
India Roto Plast is one of the leading manufacturer, supplier and exporter of the Rotomolding Machines in South Africa. It is situated in Ahmedabad; we export different types of machines and ancillary equipments like modular Rotational Moulding machines, Rock N Roll Machine, Shuttle Machine, Pulverizes Machine, Sintex Type Water Tank Making Machines, Water Tank Making Machine, Compounding Extruder, Scrap Grinder, Table Cutter, Turbo Mixer, roto molds and various roto accessories is being exported to South Africa.
Since established, India Roto Plast has consistently been committed to research and development, plan, design, production, commission, and after-sale service of vast size blow shaping machines. The organization has 100% autonomous research and development innovation core technologies and acquired many progressed mechanical accomplishments. According to customer's requirements, India Roto Plast can provide customized different types of moulding machines.
Based on service, quality for survival, innovation for improvement. We will cooperate to make India Roto Plast an international brand and become an elite huge scope manufacturer, supplier and exporter of blow molding machines.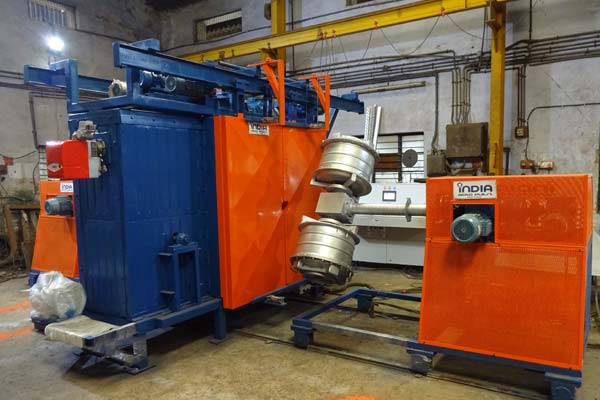 Tag: Rotomolding machines exporter, Rotomolding machine suppliers, Rotomolded Pallet making machine Manufacturer, Rotomolded Pallet Mold Makers, Rotomolded IBC Tank Making Machine Manufacturer