Rotomolding Machine Exporter in Bangladesh
Leading Manufacturer, supplier and exporter of Scrap Grinding Machine, industrial scrap grinder machine, roto moulding machine from Bangladesh.
With Our expertise and reliability, we are engaged in offering an ideal quality range of roto moulding Machine. Our rich industry experience in this field empowered us to give a wide scope of Scrap Grinder to our presumed customers. Since established, India Roto Plast has consistently been committed to research and development, plan, design, production, commission, and after-sale service of vast size blow shaping machines. We also supply our products to Dhaka, Chattogram, Khulna, Sylhet, Rājshāhi, Mymensingh, Barishal, Comilla, Rangpur, Brāhmanbāria, Jessore, Saidpur, Nārāyanganj, Gaibandha, Naogaon and many more cities of Bangladesh. Our production line has effectively been setup good relationship with numerous domestic and oversea customers. We serve for clients with advanced technology, great quality, reasonable cost and considerate after sale service. Our products are famous and get great reputation in both domestic market and oversea market.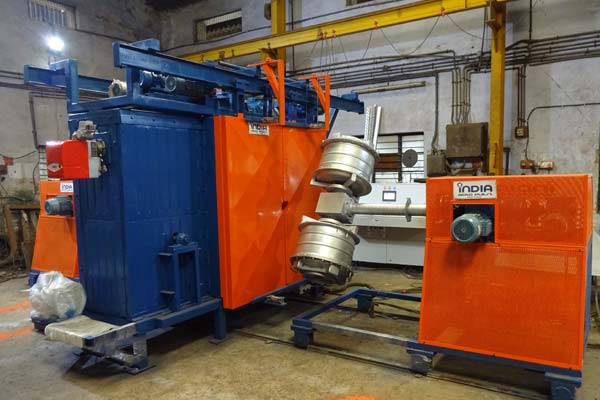 Related Searches – Rotomolding Machine | Rotomoulding Machine Manufacturer | Four Arm Biaxial Machine Manufacturer | Four Arm Rotomolding Machine | Three Arm Biaxial Machine Manufacturer | Rotational Moulding Machine Manufacturers & Exporter in Dhaka, Khulna, Chittagong, Natore, Shibganj, Comilla, Rajshahi, Tongi, Narsingdi, Bagerhat.